Article
Maximising ROI: Why 2023 is a critical year for mid-sized manufacturers in the UK.
It's been a tough time for many manufacturers in the UK. Energy prices, Covid, Labour shortages - and now economic uncertainty. According to the Office for National Statistics, this year has seen at least a 4.9% contraction in manufacturing output. Despite a positive rise in production in the previous quarter, the industry still has some way to go to reach its pre-pandemic levels.
Deloitte's 2023 Manufacturing Report
But let's not dismiss the positives. Manufacturers of machinery and transport equipment contributed much positive growth. Wood production and trade has seen increased demand both domestically and internationally. But if your industry is seeing a decrease in demand, what can you do to mitigate your costs?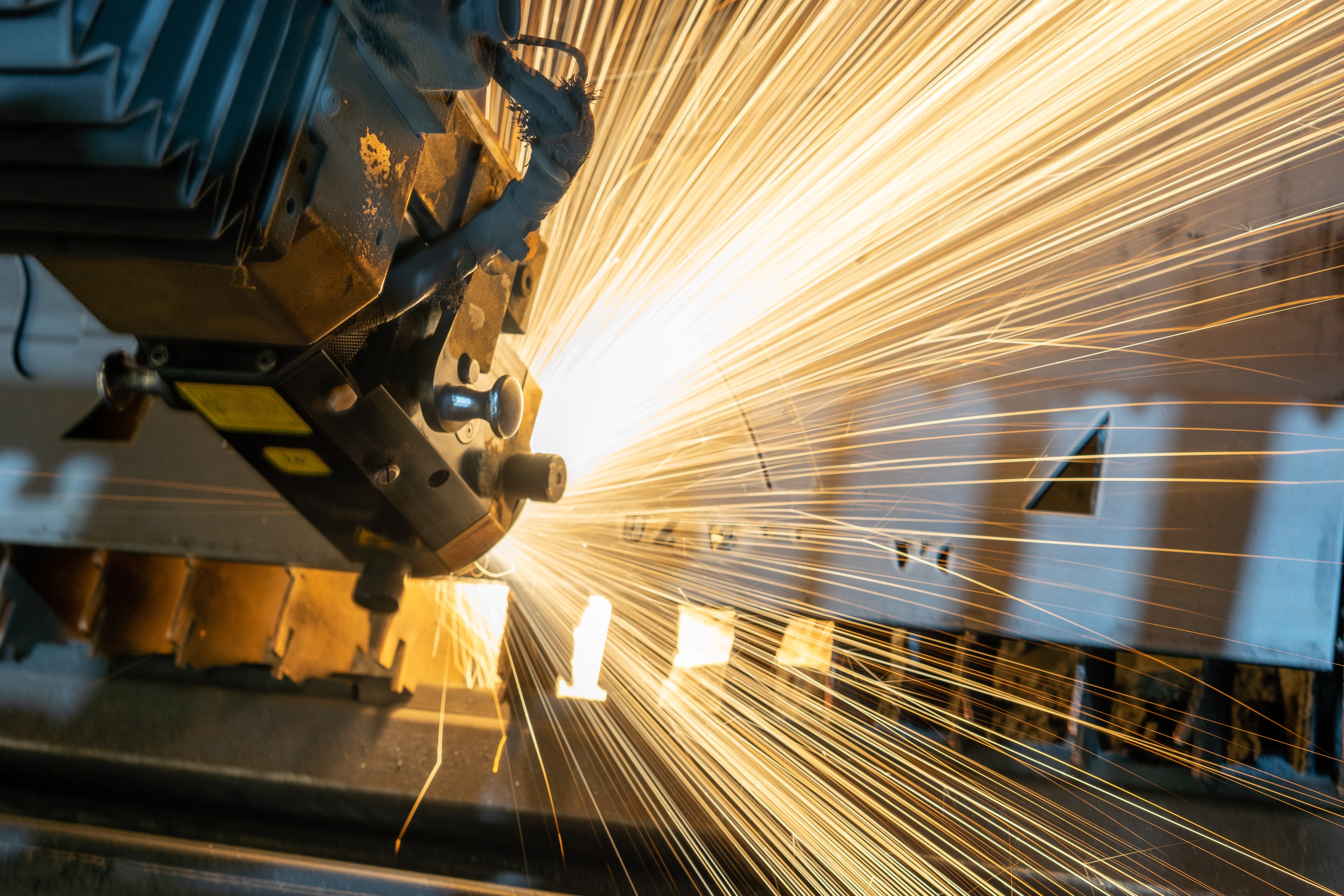 Deloitte's 2023 manufacturing outlook report points to key ways in which manufacturers can become more efficient, reduce risk and increase ROI:
-      Investing in advanced technologies to mitigate risk
-      A holistic approach to smart factory initiatives
Digital Transformation and ROI
Every manufacturer knows that the implementation of technology will improve efficiencies and reduce risk. But the largest uncertainty for mid-sized manufacturer's is the ROI. Implementing an ERP or MRP, often seen as the holy grail, can be an expensive and time consuming process. But without a detailed onsite consultation - which can be costly in itself - quantifying ROI can be extremely difficult.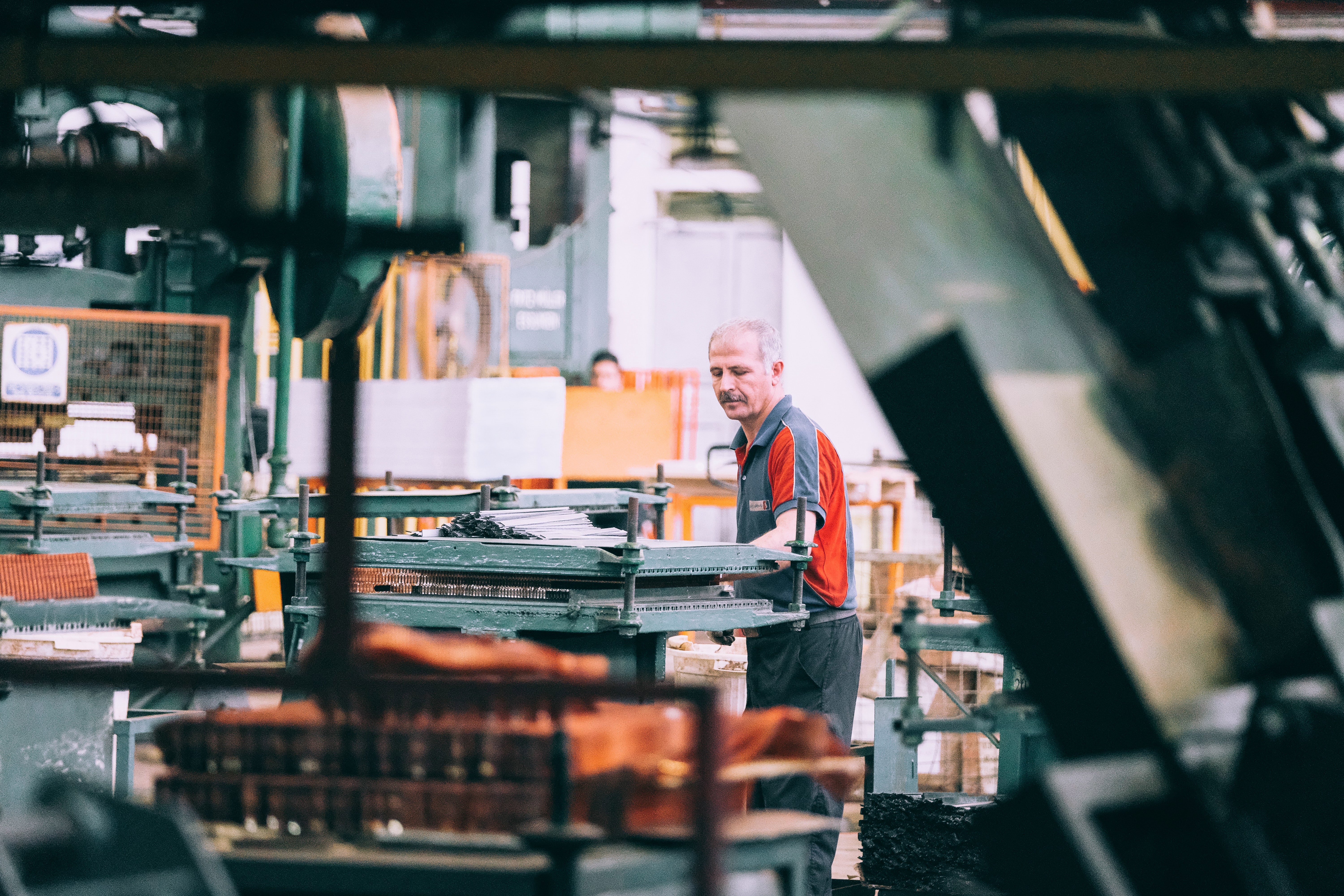 Widening the target for efficiencies
An approach often missed by mid-sized manufacturers is gaining efficiencies and increased ROI through the ancillary operations that surround the manufacturing process itself. What if you could see similar percentage point improvements by focusing your efforts and technological investment here?
This is where our team at Codiance have built a wealth of experience. For mid-sized manufacturers specifically, we've demonstrated a measurable impact at the fraction of the cost of full-scale ERP's and MRP's.
Here are two examples that we see every day:
1.    The inefficient flow of information
Every step of the manufacturing process relies on the most efficient transformation of an input into an output. It's essential that you treat the movement of your data - the information that powers your business - with the same rigour.
A classic example is the flow of information between administration teams and floor managers. When shadowing teams at manufacturing companies, we often see admins requiring more information/insights regarding an order from the floor manager.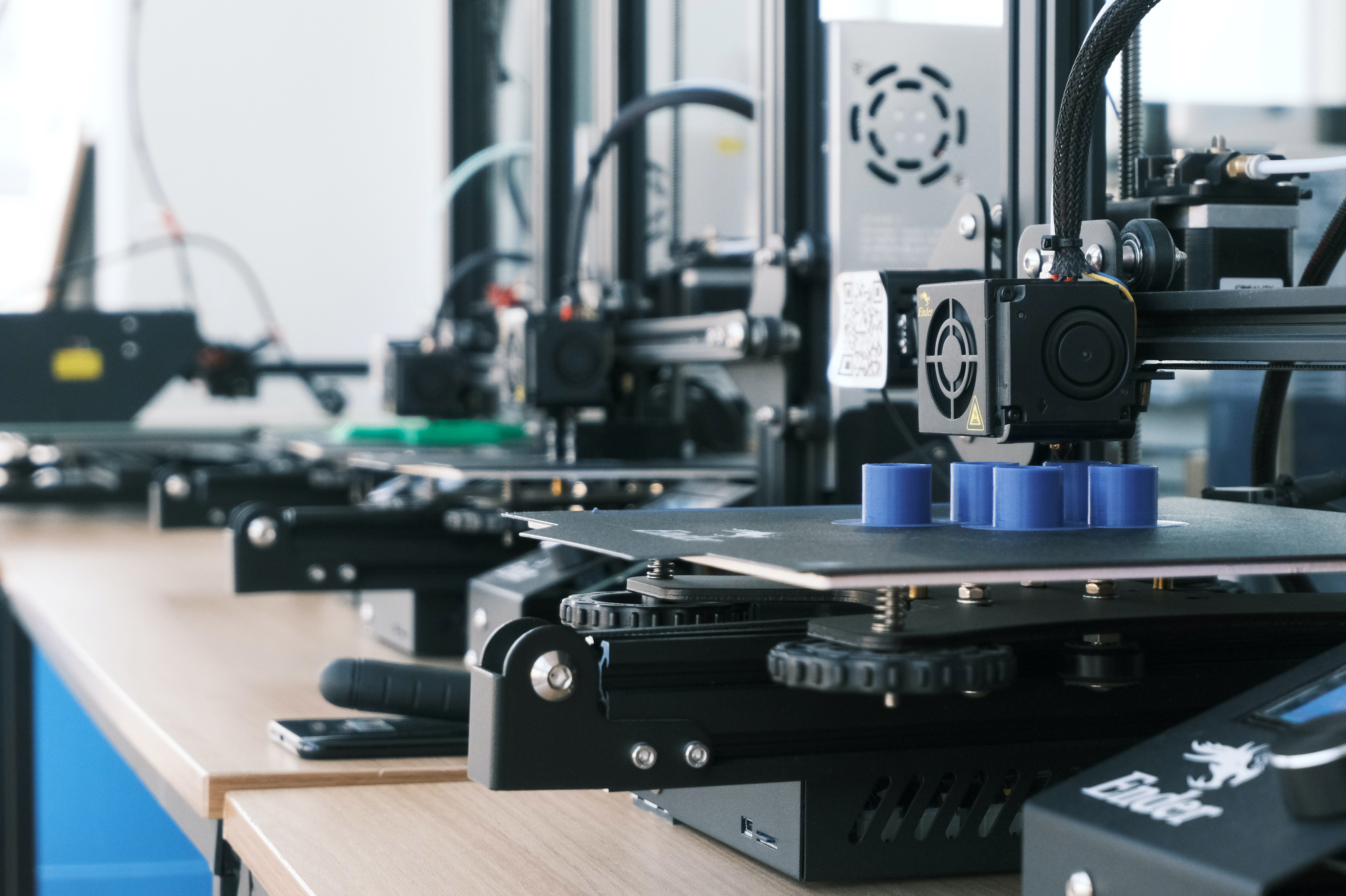 In a practical sense, the admin would stand up, go downstairs and physically speak to the manager. The manager would consult their memory and update the admin on the spot. This could be an additional 20-minute workload that never gets tracked. The floor manager becomes the unintentional gatekeeper and the bottleneck of knowledge. This challenge can be solved in an affordable and measurable way.
For many mid-sized manufacturers, we've solved this problem by giving the customer more autonomy with a simple, low-cost online application that allows customers to track certain elements of production themselves. Even used as an internal tool, you could see hours saved per week by your teams.
2.    The manual management of orders, supply chain and deliveries
Many mid-sized manufacturers manage every step of the process: from materials in, right through to delivery.
Deliveries have remained manual for many mid-sized manufacturers. They are often organised daily based on priority, value and load. Routes are then calculated based on experience. Once items leave the factory, there is often no tracking beyond a phone call to the driver.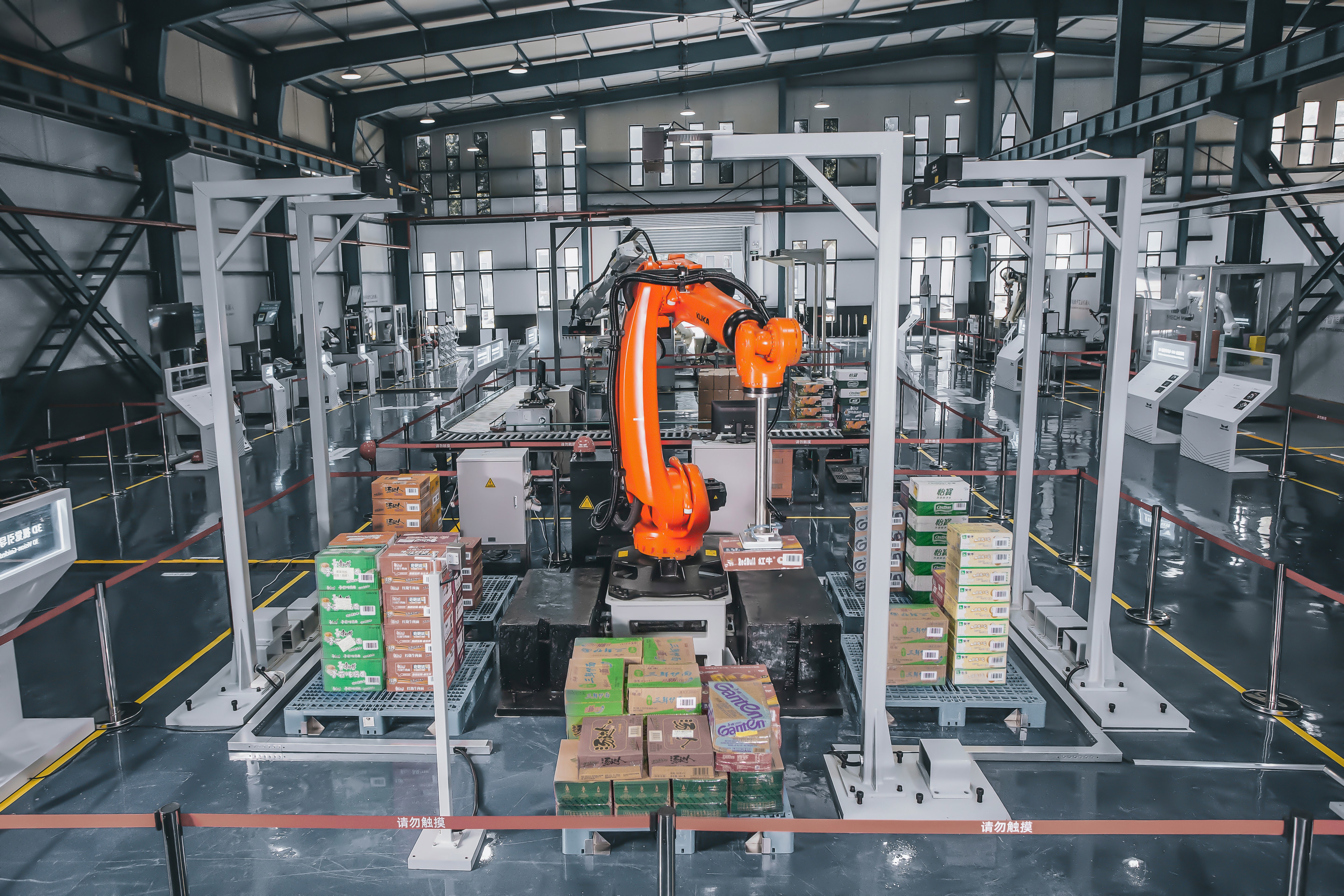 The assumption by many manufacturers is that an off-the-shelf solution would be the cheapest route. For mid-sized manufacturers – particularly when considering their bespoke requirements - this simply isn't the case.
An affordable bespoke system could calculate priorities, automate delivery routes, and provide GPS tracking for your teams and customers. Such a bespoke solution for a mid-sized manufacturer would have been unthinkable even five years ago.
But where should you start? Building your technological backbone for today and tomorrows smart factory
The first step is often one of mindset and approach. Rather than preparing for a fundamental overhaul of every aspect of your infrastructure, think of change in terms of 'applications'. Applications are for specific tasks. This is akin to downloading a new app for specific purposes on your smart phone.
Reuniting siloed data.
The first step is ensuring every dataset you hold can talk to one another, no matter the format in which they're currently held. On the face of it, this may seem straightforward, though we often find systems as little as 5 years old struggling with interoperability. Imagine holding data in a format that's 20+ years old!
In a practical sense, we move all the data and information you hold into the cloud.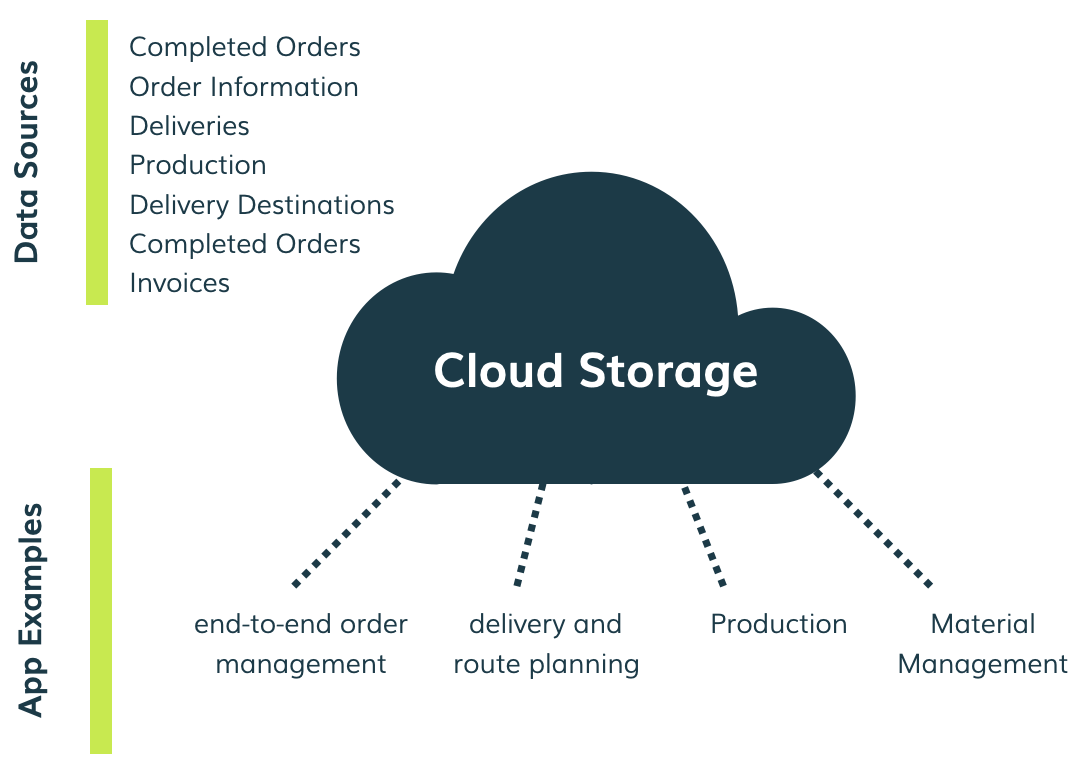 Keep in mind that this first step does not mean you have to change every system that uses that data. But this step alone mitigates risk to your data, makes it more secure and allows you to securely access information from anywhere. This last point is key for so many organisations as we move firther into remote working.
So, no matter your plan for the future, moving your data to the cloud is the most flexible and most agnostic to any future development.
Bespoke apps that maximise your efficiency and ROI.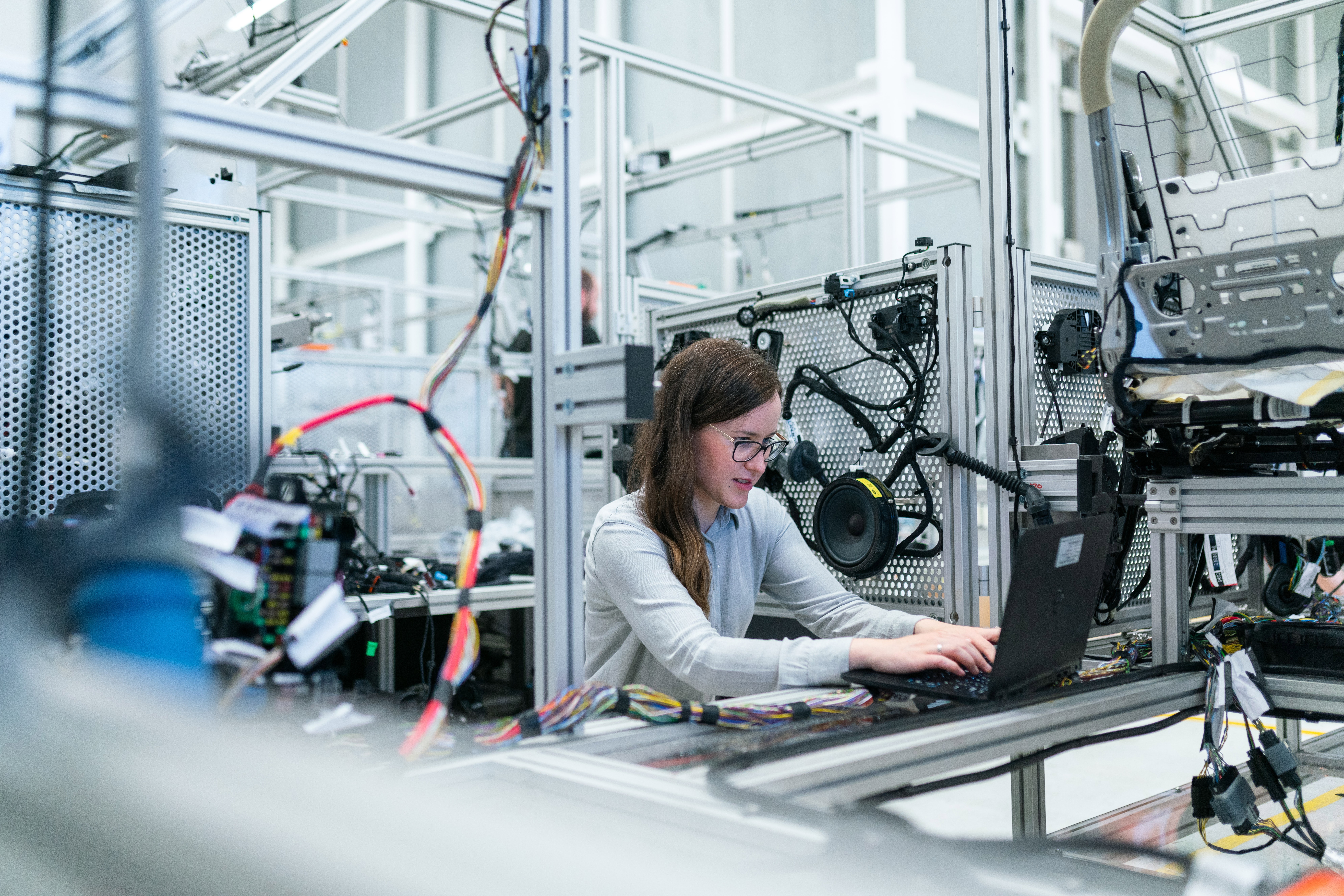 From here, we focus in on the specific problems to be solved. Once we understand your variables within that problem, we can design solutions that mitigate your risks and maximise ROI. In most cases we can estimate an ROI specific to you.
The most common areas we work on include seamless order management systems, production systems and deliveries in/out systems. We are only limited by the data sources that you can provide.
We hope this has been a valuable resource in exploring your digital transformation. And whether it's with us or another provider, we wish you the best of luck on your and the best of success for 2023!
Team Codiance
make us a part of your journey
We're always keen to speak to people about their exciting ideas.
Please get in touch for a friendly, no obligation conversation with one of our engineers.
Get in touch with us now