Case study:
Instant Offices
How we helped Instant Offices scale their CMS to over 2,200 cities in 150+ countries.
Scaling to 150+ Countries
With a people-centric system for 250 employees.
Time and Cost-saving Integrations
Integrating new pre-sale and post-sale processes for a scaling product suite.
Bespoke Fallback & Recovery Systems
Designed to minimise revenue loss and operational downtime
The world's largest procurer of office space.
Supporting over 11,000 businesses per year across 150 countries, Instant Offices is the world's largest procurer of office space.
With a 250-strong global team and multiple business units, Instant Offices are continuously monitoring pricing trends, client needs and sourcing new offices. It's a big online and offline operation with tens of thousands of data points. Up-to-date decision-making information is essential.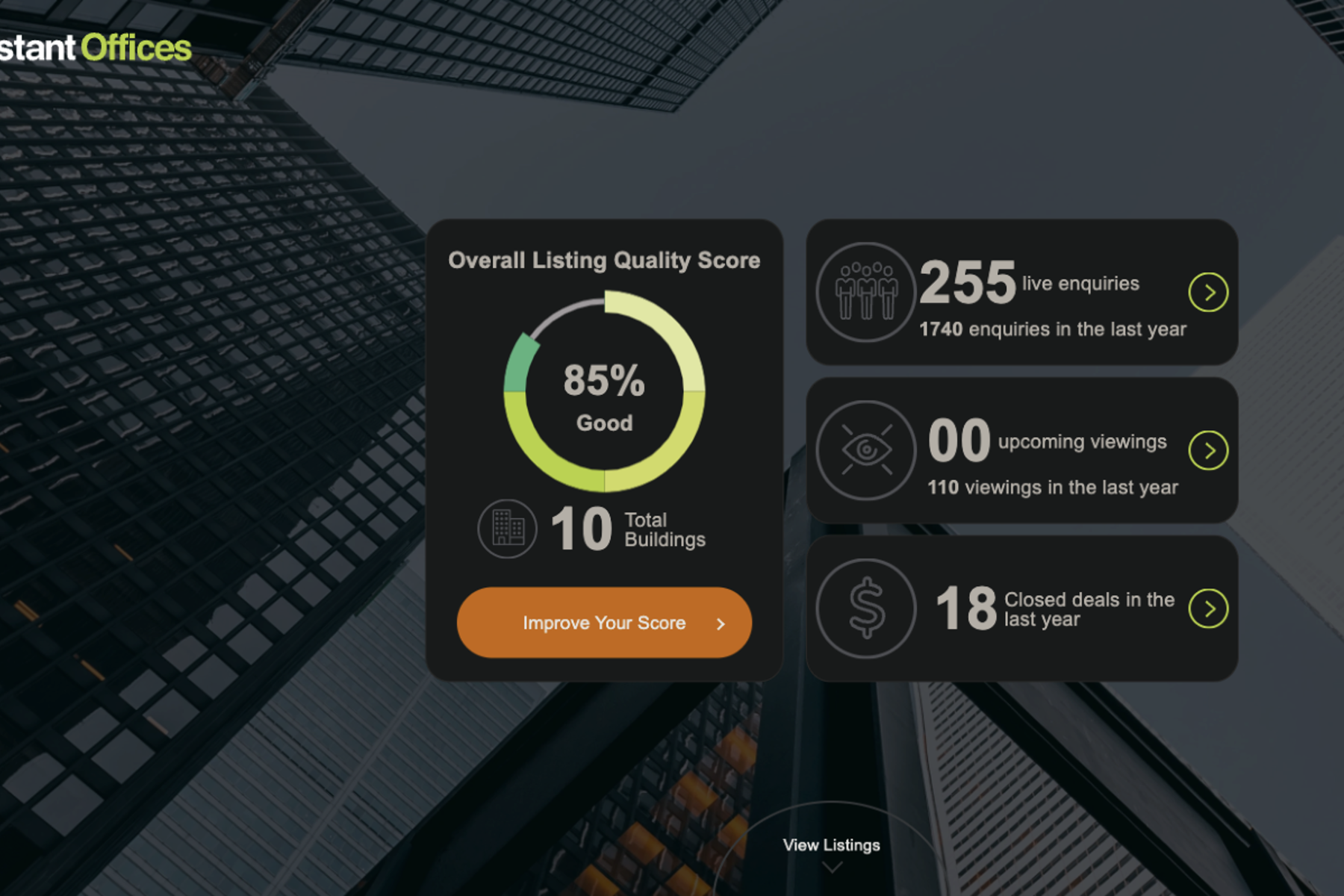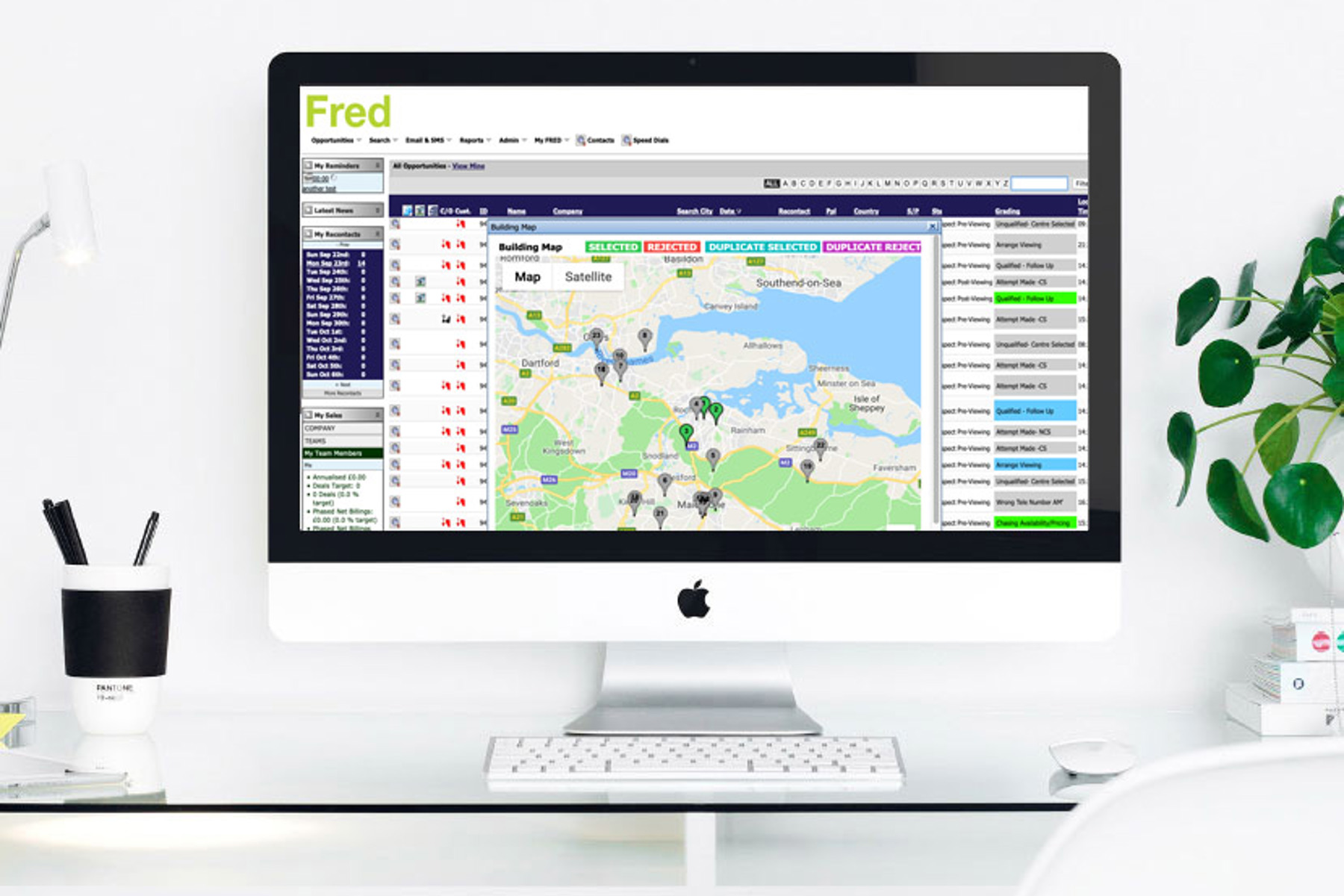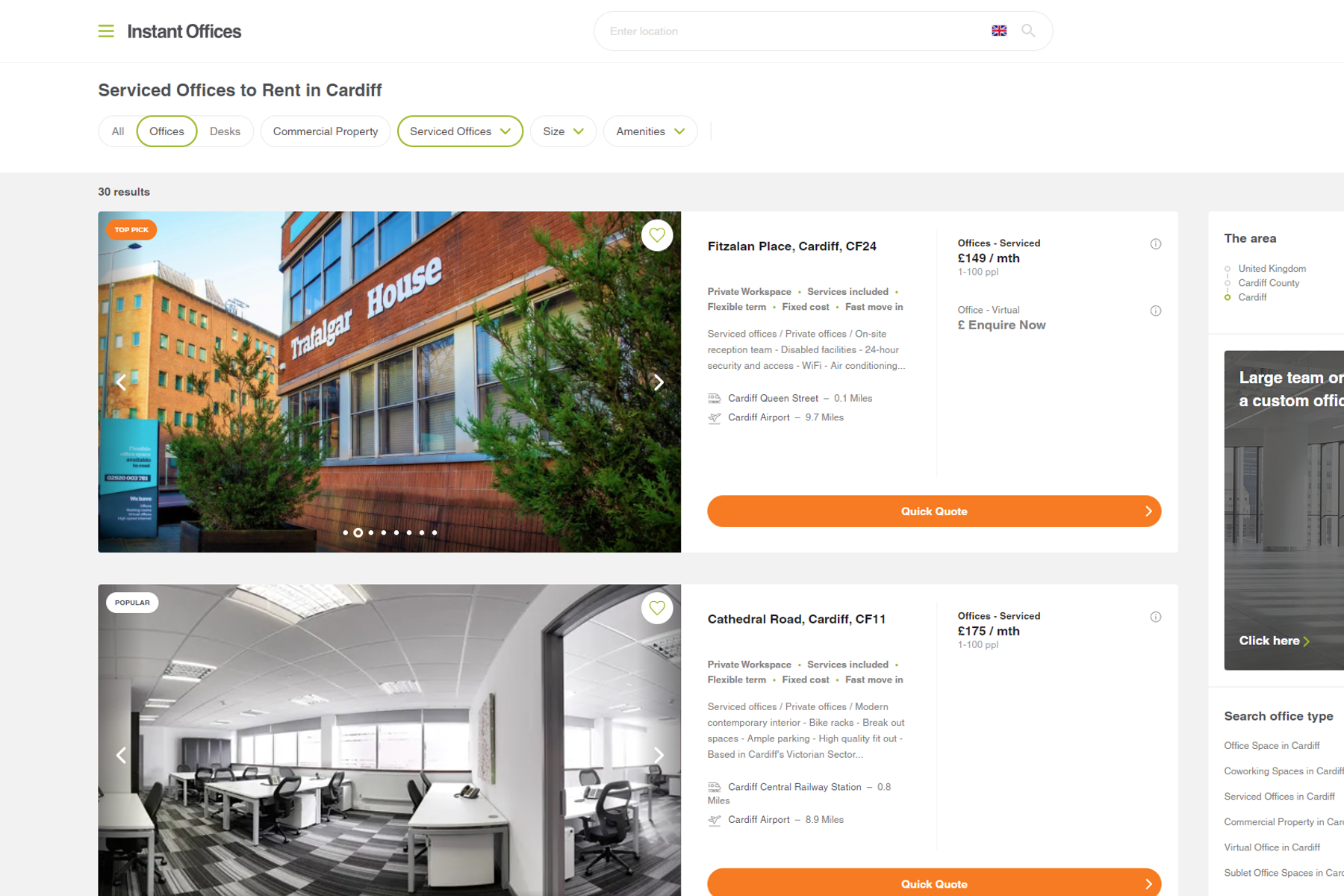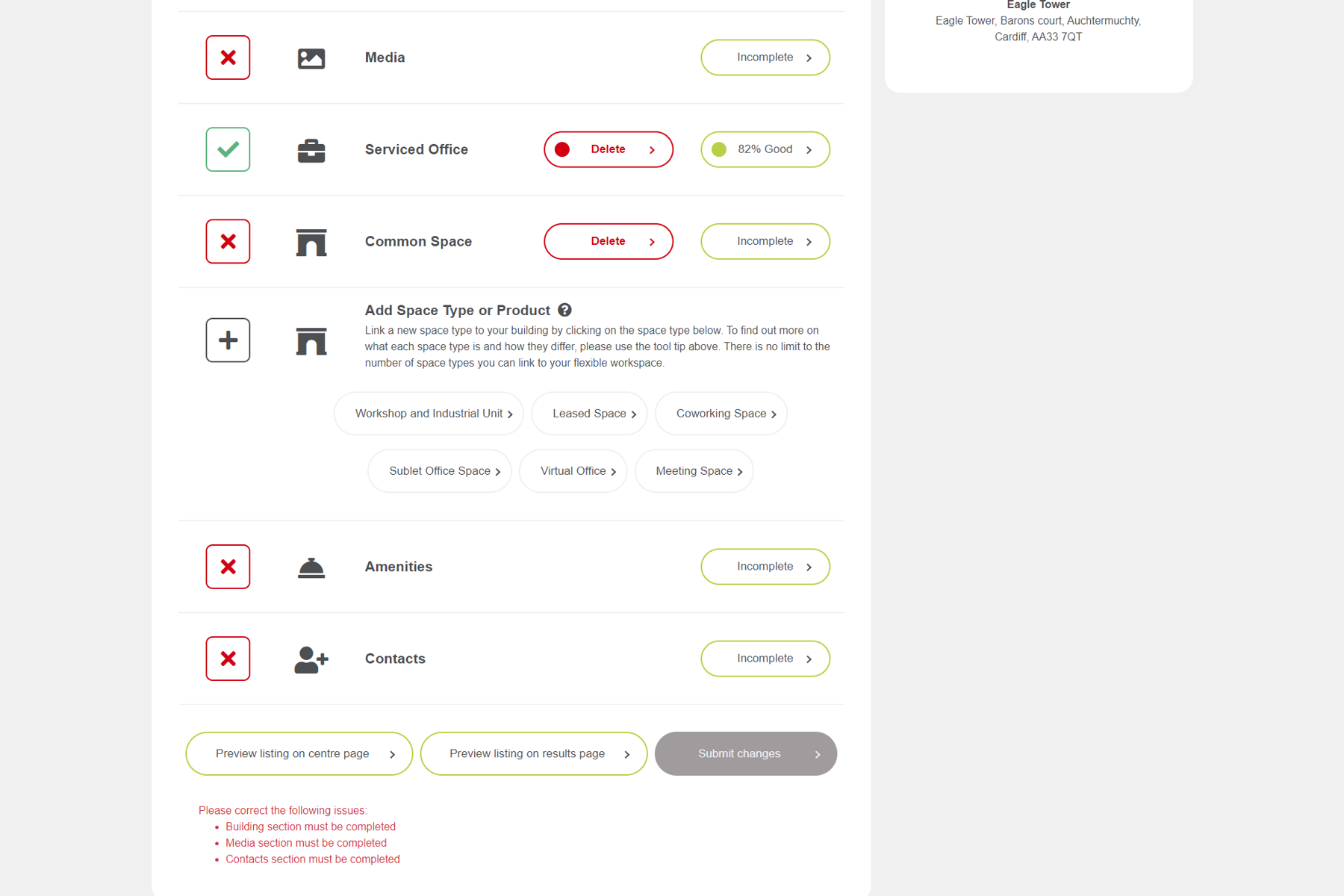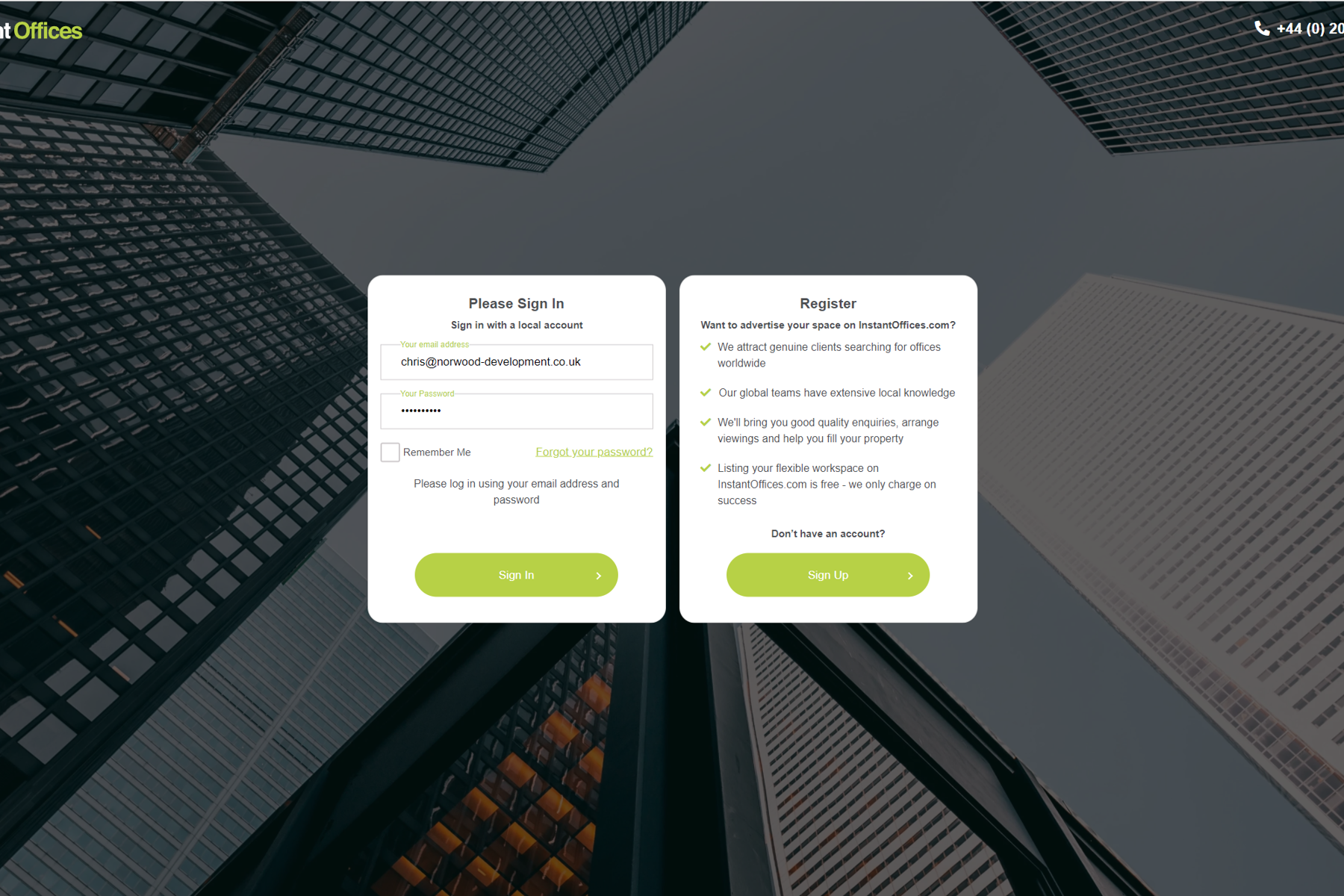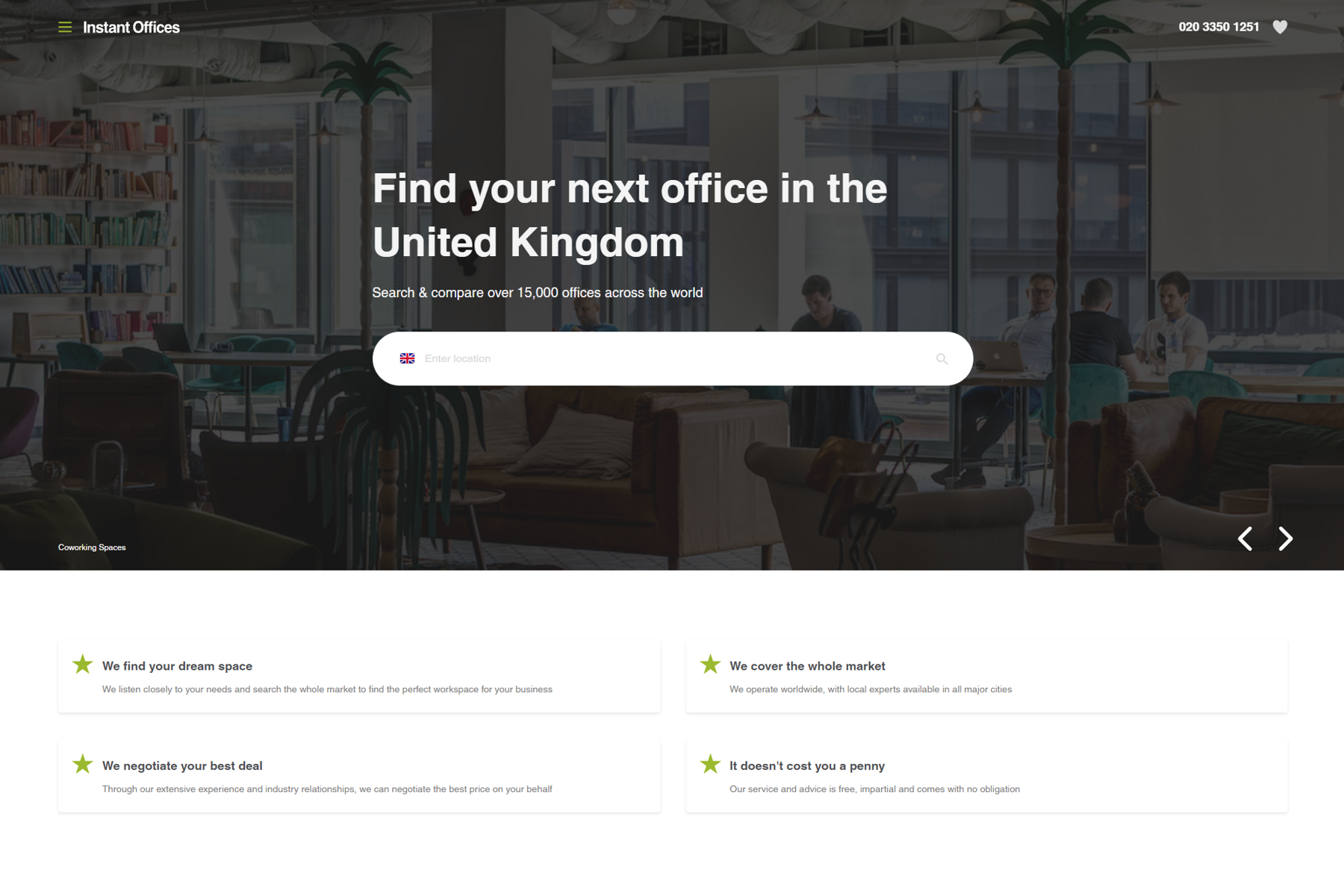 Truly understanding the existing CMS systems and answering the business needs.
Instant Offices were unhappy with their existing enterprise CMS systems and workflow. Crucially, they didn't have a clear view of how systems operated or integrated with each other.
As with any project, we had two areas of focus:
Discern the fundamental elements of the existing CMS system.
With sparse documentation in place, the first step of any Discovery project is to understand exactly how the existing systems work.
As part of this, we spend time with the Instant teams on-site. By shadowing key people, we begin to understand - in a very practical way - how each enterprise system is used to achieve specific objectives.
This is in-depth and ongoing. We regularly meet with users of our systems as part of any relationship. We often have the best operational view of the businesses we work with.
Help define the business problem to be solved.
We're more than expert developers. We're system engineers.
It's often easy to isolate business challenges without taking into account the knock-on effects to the wider business. This often results in duplication of tasks or more complicated workflows.
As an example, the Office Relationship team and Sales team relied on the same custom dataset - all used in different contexts and environments. The accuracy of the data for both teams was essential for downstream processes.
We were in the best position to both define the challenge and solve for it. Our approach allowed full interoperability of the data for each team. Something that would have been missed if data requirements were assessed in isolation.
An expanding and varied portfolio of services.
As Instant scaled, a better way of supporting pre and post sales was essential. The diversification of products made integration look complex. How do you retrofit new requirements into existing systems?
The easy answer would be to build a new system or new process. Expensive and time-consuming.
By truly understanding the enterprise system and business objectives, we were able to build a solution within the existing systems - all whilst maintaining core data setups and processes familiar to each team.
Protecting profitability with 'always on'.
With our approach, it became clear how critical the Instant Offices system was for day-to-day profitability. Downtime meant lost revenue.
We designed a bespoke fallback and recovery strategy that aligned directly to businesses needs. We formulated appropriate time-recovery levels including scenario planning and process for when a disaster actually happens.
We created a failover to a standby environment. Critically, we designed a process to restore business processes and 'fallback' to the primary environment. Our solution minimised any lost revenue.
Being a core part of the team.
Working with Instant has been exciting. We've seen them grow from a small team with a limited MS Access system, through to the international business they are today.
As they've scaled, we've helped them define requirements and architect project infrastructures - all across multiple organisations.
With our deep knowledge of Instant systems we've become dependable members of the team and their growth.
make us a part of your journey
We're always keen to speak to people about their exciting ideas.
Please get in touch for a friendly, no obligation conversation with one of our engineers.
Get in touch with us now