Article
Meet the team: Simon Baralos celebrating his first three years at Codiance!
People
Team development
Simon has been with us at Codiance for almost 3 years! With his degree studies, his new industry qualifications, AND the small matter of a global pandemic… it's been an interesting introduction!
With our current hiring drive (we've already doubled 2 teams this year!), we wanted to give those applying for positions a taste of what it's like to work here at Codiance.
Here are some of the highlights from our chat with Simon.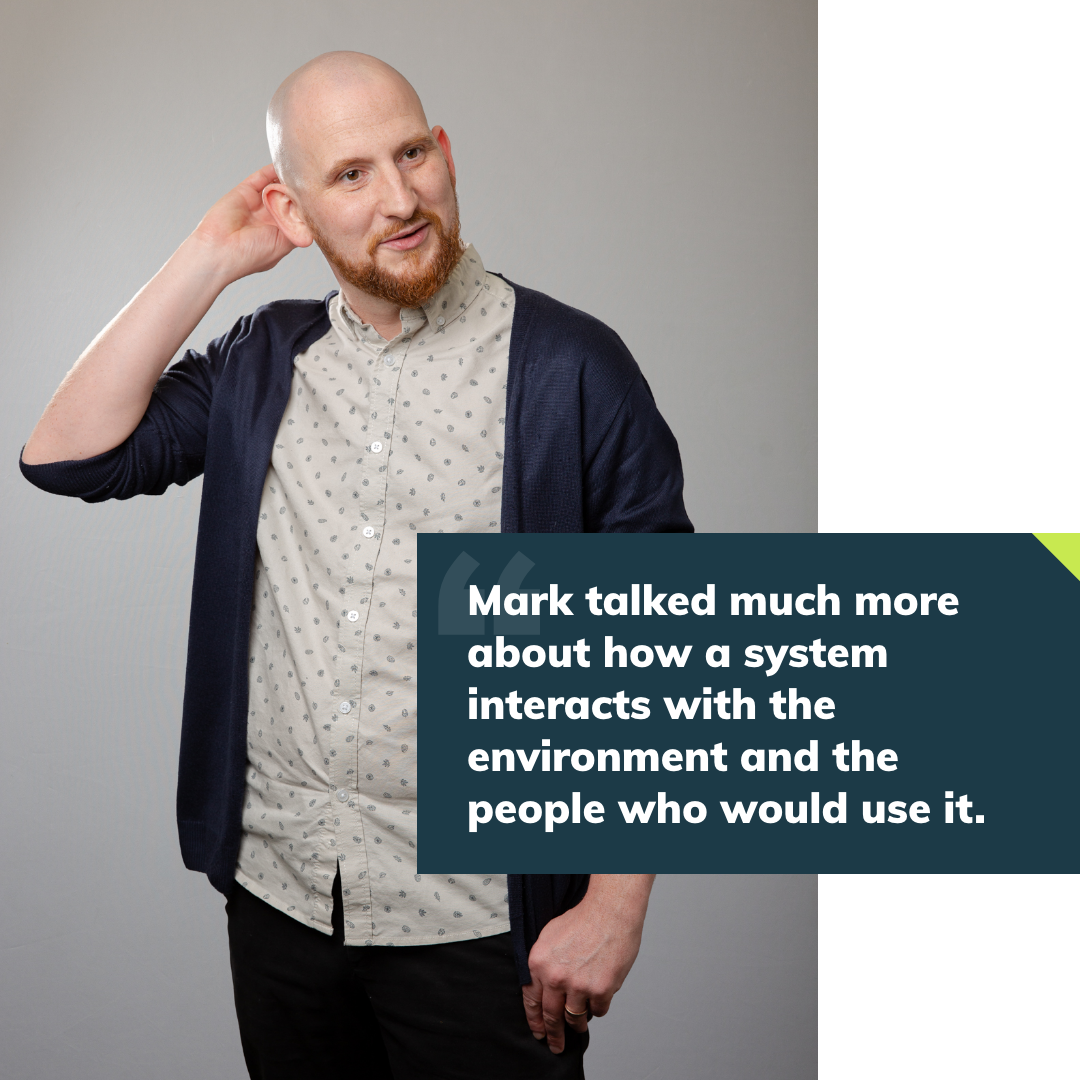 So 'Software Engineer' was a change of direction for you. How did you get here?
I started as a trainee developer 10 years ago - the same time as my eldest was born, which feels crazy!
Until then I'd been working at Universities. A project came up where we were overhauling an internal enterprise CMS. I was asked to help out the development team.
What they were doing really interested me. It was a big project where I gave input on its use. I even had the chance to test some concepts and processes.
The CMS system had such an impact when it launched. It simply made my colleagues' lives easier! Experiencing this impact was great!
And that was when you decided to change career?
Yes exactly. The university occasionally took on trainee developers. It required me to do some self-led learning to apply. Essentially I was taken on as a trainee the following year!
Though after 7 years of intensive on-the-job learning, I was ready for my next challenge. I wanted to either try something in the commercial space or expand my expertise with an engineering degree.
When did Codiance come into the picture?
Interestingly, I wasn't looking for a new role when the opportunity arose. I saw a dev role advertised close to home and this rarely happens! Eventually I met with Mark, who heads up the Codiance development team.
He clearly had a lot of experience creating complex enterprise systems. Exactly what I was looking for. I also liked the way Mark talked - more like an engineer. The University degree went on the back burner at this stage.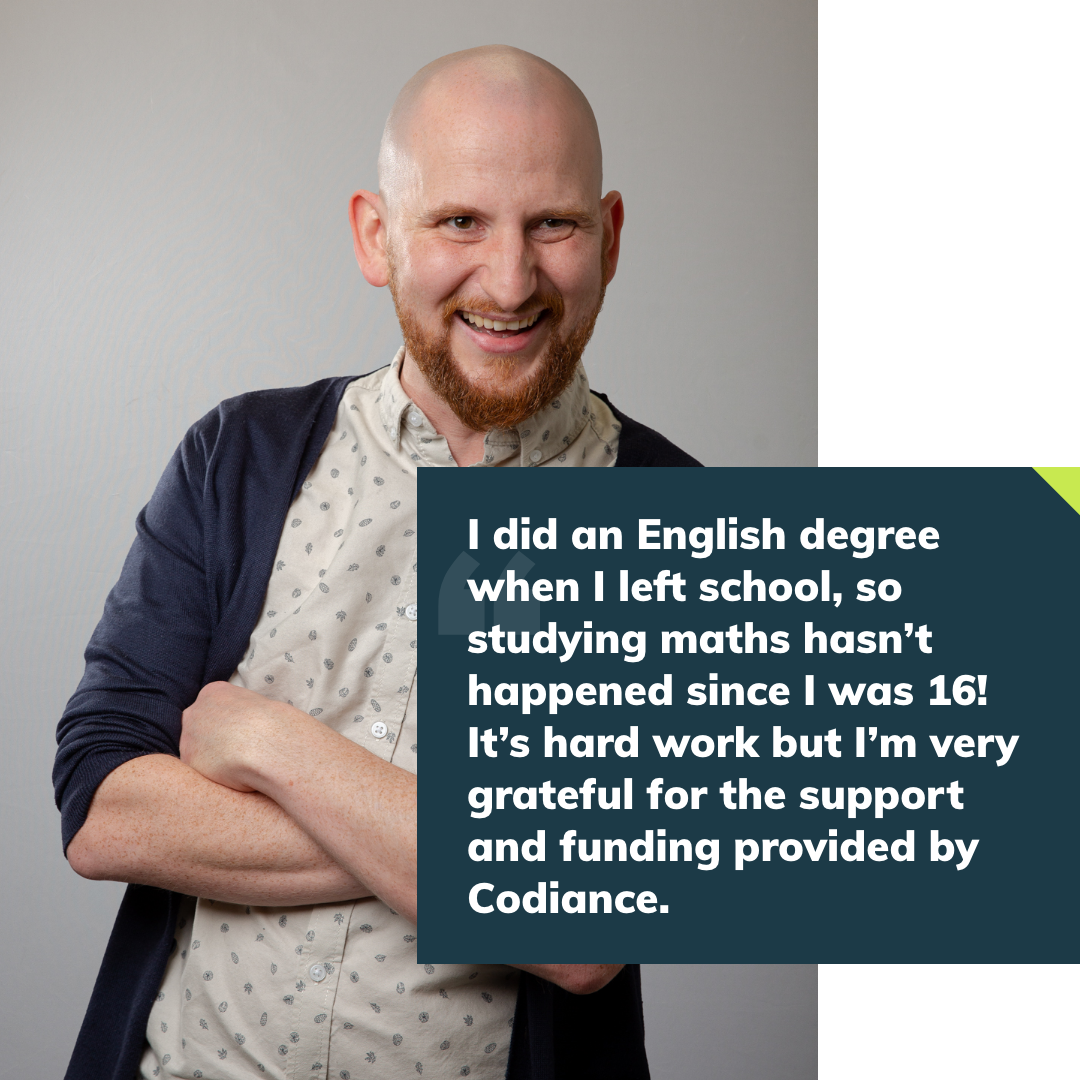 What do you mean when you say Mark talked more like an 'engineer'?
Well there's no industry-recognised term. You see them used interchangeably. But I think 'engineer' has a subtle - but meaningful - difference to 'developer'.
(Mark didn't talk coding) and didn't just talk about developing a system. Mark focused on how systems interact with people and environments. With experience client-side, I knew just how important these elements are, beyond creating the cleanest code.
So I trust you got the job? I also hear that Codiance are supporting you to do that engineering degree?
Ha, yes! I was quite invested in getting the position after speaking to Mark. I'm now three years in and also studying for my degree! I did an English Degree when I left school, so studying maths hasn't happened since I was 16! It's hard work but I'm very grateful for the support and funding provided by Codiance. I jumped at the opportunity when Mark brought it up.
So what's it like working at Codiance?
I know it's cheesy, but it really is the people. I'm the junior guy again, surrounded by experts with 20+ years experience. It's really helped up my game.
Though I've brought my own experience to the table as well. We work with several universities on Codiance Higher so my experience has been handy. I've also enjoy the customer-facing opportunities. I've certainly added value here.
Plus my engineering expertise has grown so much. I mean,I've gained experience in Angular, WPF, .Net Core, Identity Server and I'm now an Umbraco certified expert!. I'll have an engineering degree next year.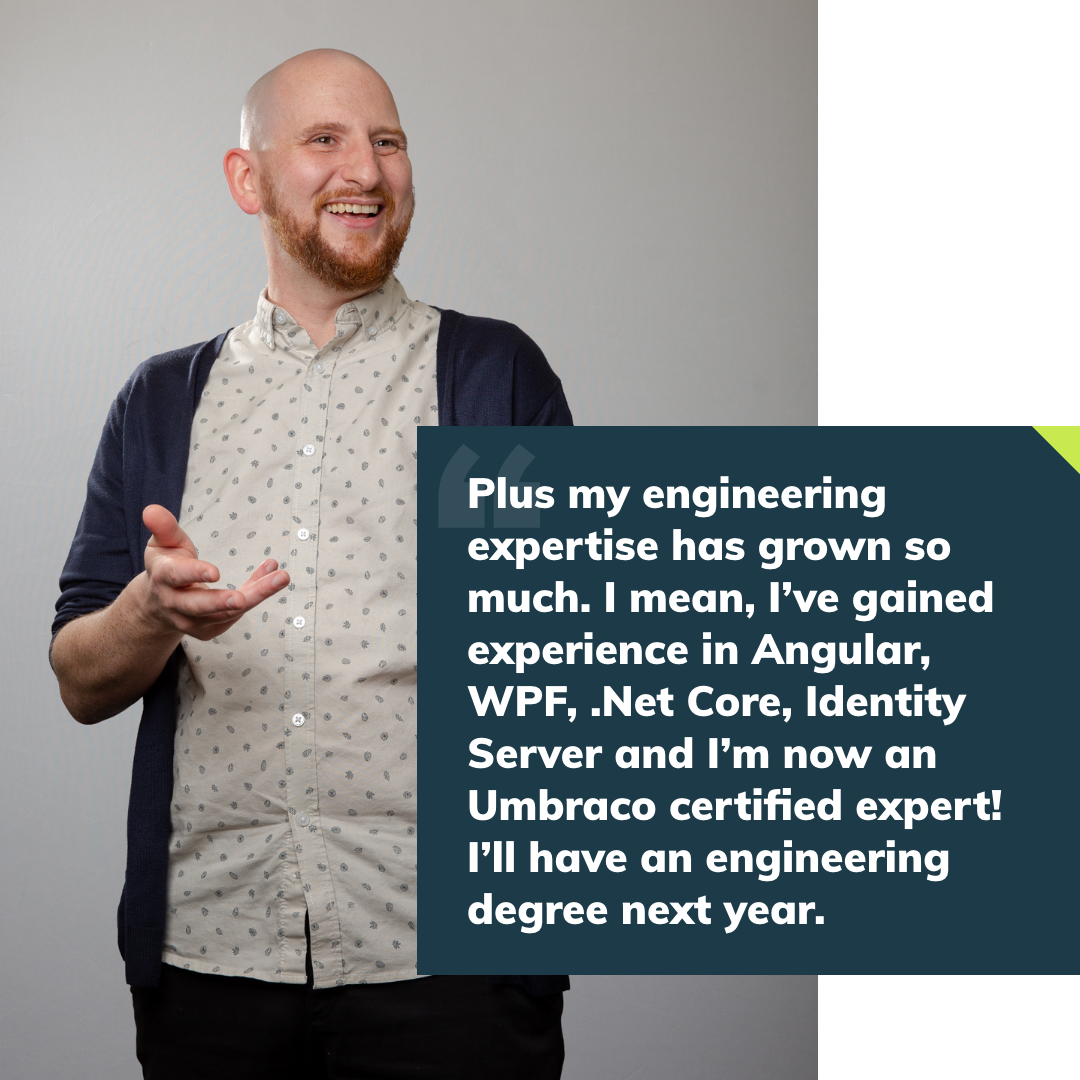 What's the most interesting problem you've worked on?
Everest Windows was great. Complicated and in-depth. This is the best example of engineering versus development. A strategic decision - such as building an on-device platform- is a critical choice made to avoid dead spots or wifi issues. That's people + environment, and not the system alone.
We went from concept to build. From nothing to solution. It'll be transformational for them.
And where do you think Codiance is going? What do you think about their direction as a business?
It's exciting. We're growing to demand. We've doubled a couple of teams already. We've won exciting clients - and that's becoming exponential as people see the great things we're doing.
Personally it's been exciting to see more people joining our teams. New perspectives and personalities is great.
What type of people do you want joining the team?
I think we want a mix of people with varied interests and motivations within the development stack. We have people who like nothing more than getting their head down for two days and coming out the other side, then we have people who love a bit of Agile and Scrum, then engineers that thrive speaking to customers.
I don't think we want a 'type' of person. If we carry on growing at this pace, we basically need to replicate every person we already have!
To find out more about Codiance and the opportunities here for you, please take a look at codiance.co.uk/careers, or email the team on hello@codiance.com.
make us part of your journey
We're always keen to speak to people about their exciting ideas.
Please get in touch for a friendly, no obligation conversation with one of our engineers.
Get in touch with us now