Article
Helping Manufacturers: Why shadowing is essential in people-centric design
It's incredible how leg and even back issues can arise from the way pressure is exerted across your foot. Orthotics - custom-made shoes or inserts - are essential tools for many of these problems.
Manufacturers of Orthotics supply custom-made solutions to hospitals and clinicians. Recently we were invited to run one of our Discovery projects to help define the strategy for a system overhaul of one leading manufacturer. They wanted something that could support the manufacturing, administration and delivery of products at their scaling business.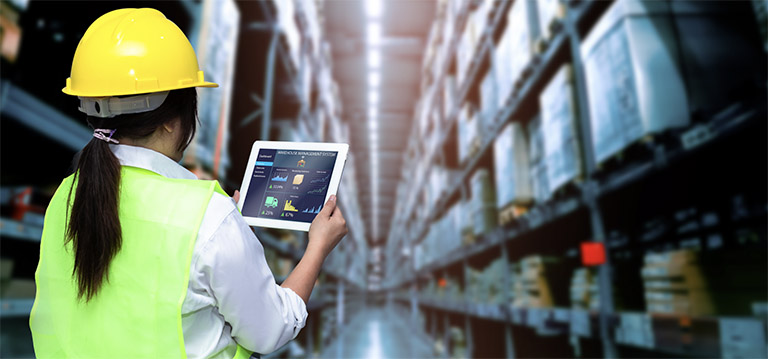 Helping define the business challenge
With every item being bespoke, orthotic manufacturing is quite unique. We always do our own exploration of the challenges we're asked to solve. It's a key element of our people-centric approach.
Quickly it became clear that they had outgrown the current system. They needed something more robust, more secure, more reliable - something that could scale with them. 
Operational processes had developed to fit around the system, rather than the other way around.
With the system already being in place for several years, we also identified that operational processes had developed to fit around the system, rather than the other way around. Unfortunately this is something we see often.
Shadowing system use at the plant
This is a part of the process that our engineers love - seeing how systems actually get used! The manufacturing process looked something like this:
Order received from clinician.
Onsite managers assign batches of orders to team.
Each order given a box with a barcode that progresses through factory.
Boxes placed on shelf in priority order at each stage of build until completion.
Managers would focus on items 'on-hold'. Missing materials/expertise or an overload at the next manufacturing stage would be the most common.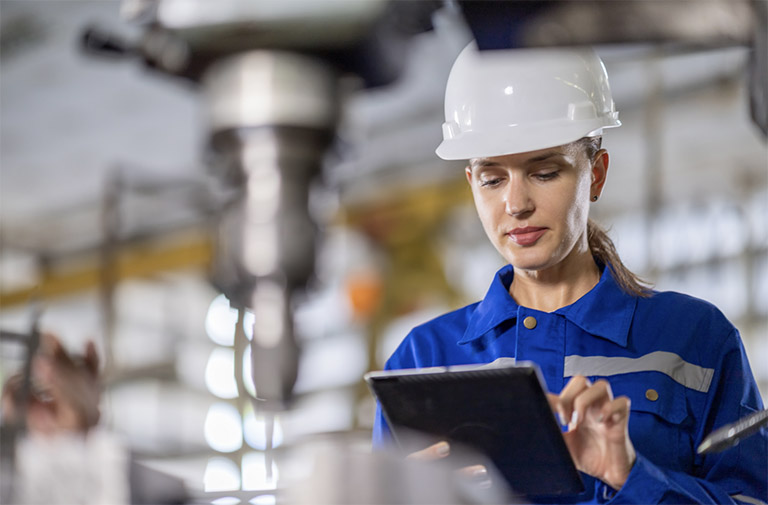 It's about more than system efficiency: why our people-centric approach is fundamental to solution forming.
Quite often, system-builders only focus on the 'system efficiencies' aspect of digital transformation (DT). We believe this is a fundamental mistake. Understanding how a system interacts with its surroundings and people is essential in good DT. 
If we simply looked at the systems and operational schematics, we'd miss so much.
There were three fundamental focus areas that our shadowing and people-centric approach highlighted:
1. The physicality of the process
Many steps of the process would require a physical step that modern system design would overcome. However, the teams had (quite rightly) figured ways to 'game' the system to improve productivity. 
As well as missing opportunities for improvements, certain aspects of the existing system could appear more efficient than they were. By shadowing and speaking to staff, we could ensure the system worked for the team and not the other way around.
2. Global information flow stopped at managers
If an admin wanted to get further detail on a specific 'on-hold' order, they would stand up, go downstairs and physically speak to the manager. The manager would consult their memory, make a resource decision and update the admin on the spot. 
This was an additional twenty minute workload with no tracking. The manager became the unintentional gatekeeper, the bottleneck of knowledge and the busiest person on the floor! A system review would simply show items effectively switching between 'on' and 'off hold'. No issues. Only shadowing could expose the full extent of this.
3. Dispatch management
This manufacturer would manage the orthotic process from start to finish, including delivery. Each day, deliveries would be organised based on priority, value and load. However, delivery routes were calculated manually based on experience. Once the items left the factory, there was no more tracking.
By being onsite, we could see that routes were more work than a simple click. They took time to plan and discuss. Customers would call the sales team who would report 'order on its way' or 'delayed'. Much time was lost by phone calls to the driver or customer, plus discussions with operations on the routes chosen. 
Automated delivery routes and tracking were initially outside the scope of this project. By spending time with the team, we demonstrated how we could integrate and gain efficiencies.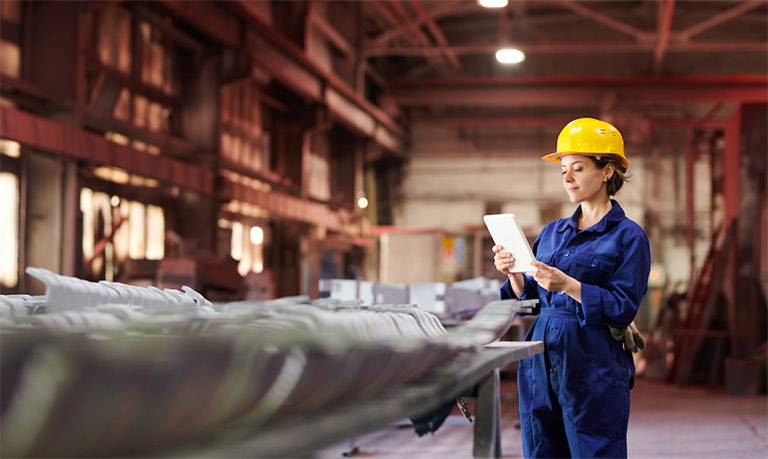 A fast-growing business with more to come!
We were blown away by this very bespoke and highly successful business that was growing at a rapid rate. Even with successful companies such as this, there's always a great opportunity to be more efficient and people-centric.
If you'd like to discuss your specific needs with us, please get in touch!
make us a part of your journey
We're always keen to speak to people about their exciting ideas.
Please get in touch for a friendly, no obligation conversation with one of our engineers.
Get in touch with us now